TRIP IDEAS
At Colorado Overlander, we are here to help with your trip from start to finish. To assist in this, here are a few trip ideas that we personally recommend. As lifetime locals of Colorado, we know that these trip ideas will fill all of your Overlanding desires.
ASPEN & SNOWMASS,
COLORADO
One of Colorado's most iconic ski towns, Aspen is surrounded by scenic landscapes and endless Overlanding options.
CRESTED BUTTE & GUNNISON,
COLORADO
Beautiful places can be found at the end of a valley. Nestled in the Elk Mountains, Crested Butte and Gunnison are two of those places.
DURANGO & SILVERTON,
COLORADO
The San Juan Mountain Range provides a true Colorado Overlander experience. While in the middle of these beautiful mountains, make sure you check out these great town.
GLENWOOD SPRINGS & CARBONDALE,
COLORADO
As Colorado Overlander's home, Glenwood Springs holds a special place in our heart. Once you're here, it won't take long to figure our why we call this home.
VAIL & BEAVER CREEK,
COLORADO
Vail is an original member of Colorado's ski towns, but it's the summer months that should bring you back. The Gore Mountains will provide all the beauty and adventure you can take in.
STEAMBOAT SPRINGS,
COLORADO
Home to skiing, ranches and the Colorado cowboy way of life, Steamboat has it all. Arrive via the Flattops, and your Overlanding adventures have just begun.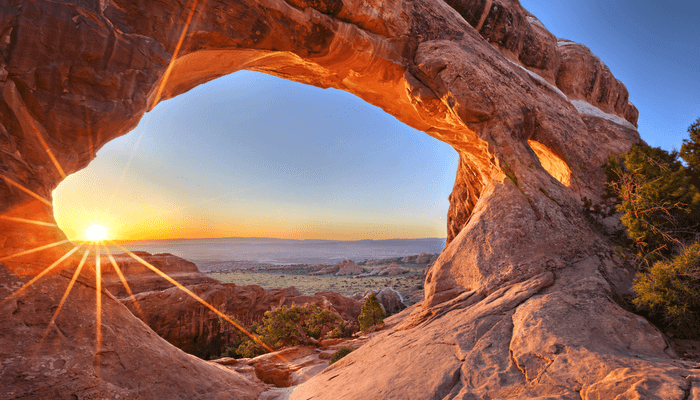 Arches, located just north of Moab, UT is an absolute must. No other location on earth offers the views and geological landscape, so join in the exploration.
GRAND CANYON
NATIONAL PARK
Without question, you will be amazed at the scale of this National Park. With canyons over 6000′ deep, every bend and twist in the Colorado River offers an spectacular view.
GREAT SAND DUNES
NATIONAL PARK
The Great Sand Dunes National Park, located only 2 hours southwest of Denver, is a phenomenon that delights visitors in every season. Silhouettes of the Rocky Mountains offer an unusual companion to the ever-changing dunes.
ROCKY MOUNTAIN
NATIONAL PARK
As home to magnificent Rocky Mountain Elk, bison, and big horn sheep, RMNP serves as the headwaters of the Colorado River. Trail Ridge Road allows for an Overlanding adventure you will not soon forget.
YELLOWSTONE
NATIONAL PARK
Please let us know if you find a landscape more dramatic and beautiful than Yellowstone. With abundant wildlife and geysers, Yellowstone must be on everyone's bucket list.
The views will leave you breathless and the Zion Canyon Scenic Drive will only strengthen your love for Overlanding. Jump in and see where this road takes you.
OVERLAND TRAILS & THEMED
EXPEDITION TRIPS
LEAD KING BASIN LOOP & CRYSTAL MILL
TRAIL
A local favorite, this drive is always worth revisiting, as the scenery and sense of excitement never gets old. Plus, with the addition of Schofield Pass, Crested Butte is at your doorstep.
COLORADO FALL COLORS
TRIP
Colorado Overlander's favorite season, Fall can't be missed. With endless Aspen groves that typically hit their prime color in mid to late September, your head won't stop turning as you try to catch all of the colors.
PHOTOGRAPHY TOURS &
EXPEDITIONS
With so much natural beauty, it is no wonder that the Western United States is a photographer's dream. Our vehicles provide the comfort and assurance that keep you moving to get the next perfect image.
WILDLIFE VIEWING TOURS &
EXPEDITIONS
Naturally, Overlanding and Wildlife Viewing go hand in hand. But if your first mission is to spot a trophy Bighorn Sheep or Moose, you sometime have to hit the roads less travelled. Colorado Overlander promises to get you there.